famas gun pubg, location ,famas damage stats and where you can find Introduced in PUBG Mobile 1.2, the French-made FAMAS bullpup rifle is a tricky gun to find. Featured only on Livik, the mobile game's first exclusive map, it's too strong to be a common sight as the comparatively tiny landscape makes it shine just about anywhere.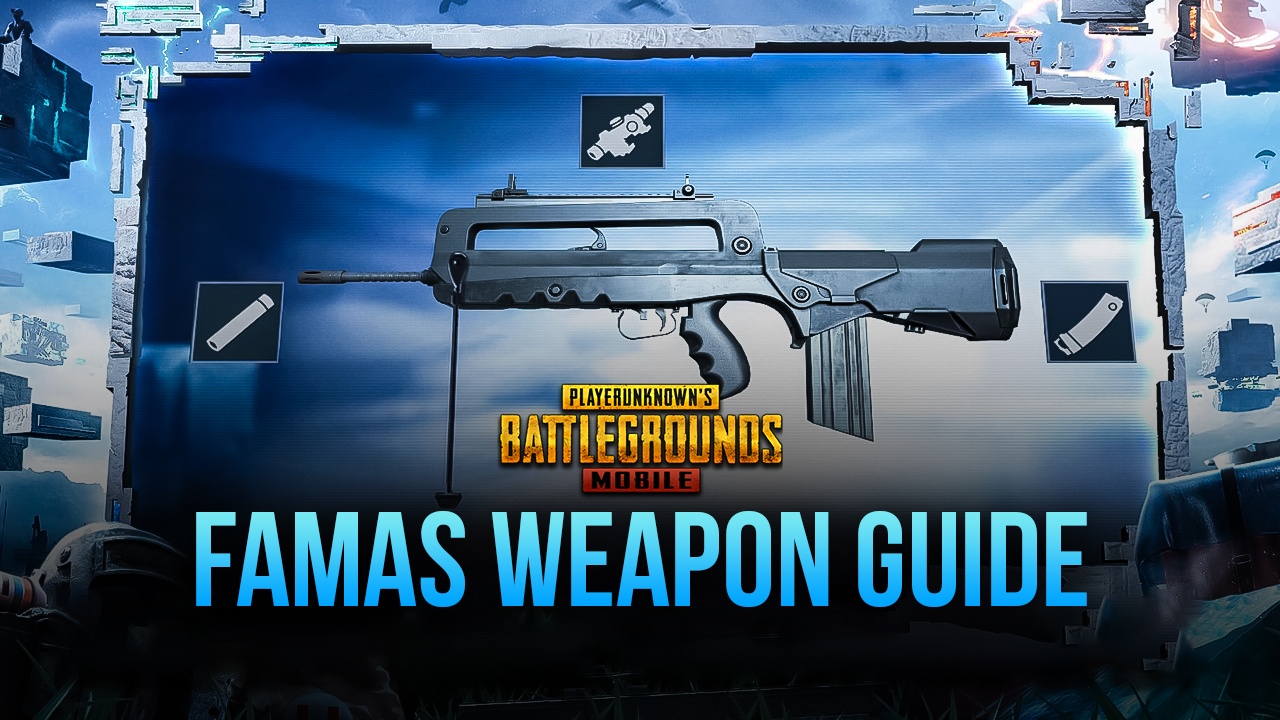 famas pubg where to find it in the game FAMAS Weapon Guide PUBG MOBILE is a fantastic adaptation of the original PLAYERUNKNOWN'S BATTLEGROUNDS. And just like the original, you can enjoy several different game modes: solo, duo, or squads. If you do play with friends, you can even talk to them using your smartphone's microphone.
Famas location
famas pubg As mentioned earlier, the FAMAS will be added to PUBG Mobile with the upcoming 1.2 update. According to the patch notes, the firearm will be exclusive to the Livik map. It can be equipped with the Muzzle (Rifles), Scope and Mag (Rifles) attachements.
Famas gun
Dropping into Blomster, after multiple other drops around the map with no success, I found three FAMAS rifles on the floor: two of which were mere meters away from each other. Found in the northwest quarter of the map, Blomster is absolutely the best place to go if you're not looking for an immediate fight.
Famas stats
Famas stats Damage and Other Stats of FAMAS in PUBG
Damage – 53.
Rate of Fire – 67.
Magazine Capacity – 25.
Range – 70.
Famas Map location
Famas pubg is it the the Livik map : The game has been adding new weapons over time. It was when the Livik map released that the game received the P90 SMG and now FAMAS has been added.
The rapid availability of the rifle at this location means you can gear up in relative peace early. If you prefer to gear up before taking on the world, there's no better place.
Midstein
For those who like to get right down to the action, Midstein as a FAMAS location works a treat. The densely populated town found in the middle of the map typically sees 10-15% of the match's population nosedive straight to it: and for good reason. Land here, and not only will you have a solid chance at finding the powerful new rifle, but you'll quickly find yourself a reason to use it as well.
Sights
Canted Sight + 2x Scope
2x Scope
Red Dot
Read Also: